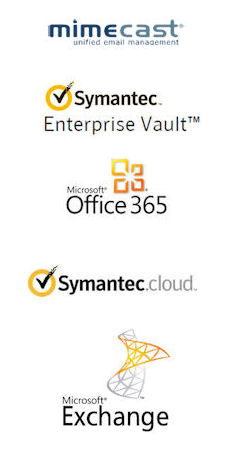 So, the project to move message data to Office365 or Exchange is nearly complete and now the task of decommissioning Enterprise Vault is on the horizon. Unfortunately, the old shortcuts are also now in the new store and need to be recalled, but how? Fortunately we can help with shortcut rehydration.
Shortcut Rehydration in Exchange
Although our migration tool is able to recall Enterprise Vault shortcuts while message data is being transferred, sometimes it is desirable to perform shortcut rehydration independently of the main migration cycle. This can be for a number of reasons such as project boundaries, resultant mailbox size concerns, or simply that other third party tools used previously have been unable to fulfil all project requirements. Having split the shortcut rehydration functionality from our migration tool, we are able to process Exchange stores and replace shortcuts with the original message. Run as a two part process, mailboxes are first trawled and the a summation made of the original message size. This allows for capacity planning and is vital when moving to Office365 due to mailbox size limitations. Shortcut rehydration is then run as any other migration project would be on a per-user basis, providing all of the standard features such as end-user notification and scheduling. Once active, shortcut rehydration takes place without any loss of mailbox access for the end user.
Shortcut Rehydration in the File System – Coming Soon
Our existing Folder Reporting functionality is being enhanced, with a new version due for release shortly. Currently built to trawl file systems and public folder hierarchies looking for specific files, the ability to find and perform shortcut rehydration on items that have been saved is being added.